What's In The Guide?
This 17-page document will inspire and guide you through WHY it's time to re-consider your agency technology. Furthermore, this guide will help you answer WHAT you need to know about the shifting home healthcare landscape from a traditional Fee-for-Service model to outcome/bundled reimbursement.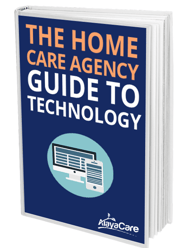 With this guide, you'll learn about topics such as:
1. What is the Bundled Payment Model?
2. Why Home Health Care Agencies Require Technology
3. Steps to Buying a Software Solution
4. Key Factors and Features to Keep in Mind
Get one step closer to improving operational and clinical outcomes and business workflows. Download the guide today: